A pioneer manufacturer of paints and coatings 'Robbialac' was amongst the most loved brands for the year 2022. In addition, Robbialac was ranked second within the sector category of home finishing (paint). The 'most loved' brands in Sri Lanka is a regular research conducted and compiled on an annual basis by Brand Finance and published by LMD.
Renown in the market for its Brilliant White emulsion paints, the brand Robbialac is synonymous with decorative coatings such as interior/exterior emulsions paints, enamels, warranty coating systems, epoxy flooring, wood care products, water proofing coatings and tailor-made coatings for special applications etc. Robbialac, which is known for better coverage and better durability has been customer's preferred choice for almost four decades.
Commenting on their achievements, Mr Daminda Siriwardena, Chief Executive Officer – Lankem Robbialac stated "The last financial year saw the resilience of the Robbialac brand as it weathered the Covid 19 pandemic and continued to add happiness amongst families in Sri Lanka. Even during trying times, brand Robbialac continued its quest for innovation by launching products, increasing accessibility, strengthening the distribution operation to cater to the market demand thus giving customers value for money in every purchase they make. As such Robbialac never failed to add colour and happiness to homes, corporates, and Sri Lanka as a whole. Therefore, while we take pride in acknowledging this recognition, it's certainly encouraging to see Robbialac being acknowledged for the values the brand espouses"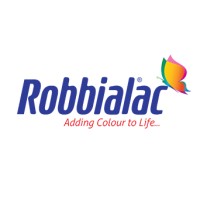 Robbialac the flagship paint brand of Lankem Ceylon PLC a well-diversified conglomerate reputed for its market dominance in the areas of agro crop protection, plantation, consumer products, leisure, industrial chemicals, paints, packaging and pest control.
"As one of Sri Lanka's top manufacturers of decorative coatings, Robbialac is a vital and valuable part of the Lankem Group," stated Mr. Suren Goonewardene, Managing Director Lankem Ceylon PLC.  As an organization, Lankem Robbialac continues its quest for innovation by launching products consisting of timeless colors across Sri Lanka. This recognition proudly acknowledges the Company's success.  As we aim to continue to forge ahead, this provides further impetus for us to look forward positively and plan for the future".
Robbialac, the coatings arm of Lankem Ceylon PLC, is a pioneer in the local paint industry. Incorporated in 1984 as a paint and coating manufacturer in Sri Lanka the Company currently manufactures and markets entire range of coatings for every household, corporate and industrial requirement. The Robbialac paint factory located in Ekala was the first to receive ISO 9001:2008 quality management certification and ISO 14000:2004 environment management systems, in addition to the SLS product certifications for its collection of emulsions, weather coat and Kemikote products. For more details www.robbialac.lk