Avanta Infotech, an end-to-end telecommunications infrastructure service provider in Sri Lanka, was recently recognized by the SiliconIndia Startup City magazine, a leading business magazine focusing on news, challenges, and talks related to start-ups, under its annual "10 Best Sri Lanka Startups – 2022" ranking.
Each year, the ranking, one among the multiple rankings carried out by SiliconIndia Startup City, acknowledges the prowess of the 10 best start-ups in Sri Lanka and their contribution to the growing start-up ecosystem of the country.
Commenting on this recognition, Avanta Infotech Managing Director Irishad Ally stated: "We are honored to be recognized as one of the best start-ups in Sri Lanka for the year 2022 by a leading Indian magazine dedicated to start-ups. This is a testament to our commitment and passion to consistent value creation for all our stakeholders, which stems from our strongest attributes of innovativeness, scalability, and teamwork. Sri Lanka's telecommunications industry is one of the fastest-growing in the South Asian region. Having recognized this potential since day one, we at Avanta are committed to continue our efforts to become the foremost player in telecommunications project implementation and consultancy."
Start-ups are often termed as the innovators of a country, and play an influential role to uplift local communities and accelerate economic prosperity. While global statistics back the claim that start-ups create more jobs compared to larger enterprises, start-ups in the telecommunications service industry in Sri Lanka are becoming increasingly competitive and rewarding.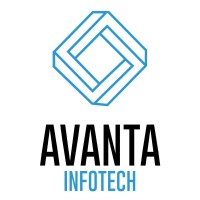 Initiated taking these developments into account, the "10 Best Sri Lanka Startups – 2022" list has gained incredible response from the corporate fraternity since inception, as it adds value to the recruitment industry, thus fast-tracking the growth of the start-up culture.
Sharing insights into Avanta's way forward, CEO Damitha Kariyawasam noted: "It is truly humbling to be recognized by SiliconIndia Startup City in appreciation of our contribution to the development of the Sri Lankan start-up ecosystem. As a principle, we constantly monitor trends and challenges in the industry. This helps us keep ourselves ahead of the game, the benefits of which are ultimately enjoyed by our clients. Avanta is dedicated to further ensure the highest standards in our products and service delivery."
The selection process to determine the top start-ups in Sri Lanka for 2022 has undergone deep scrutiny, incorporating a comprehensive survey and an interview conducted by a panel of judges comprising CXOs, analysts, and the SiliconIndia Startup City editorial team.
Established in 2019 as a subsidiary of Arinma Holdings (Pvt.) Ltd., Avanta Infotech is a complete solution provider catering to telecommunication companies, local operators, and public entities. The company offers clients a wide array of telecommunication products, services, consultancy, and trading requirements, including telco engineering solutions, Software as a Service.